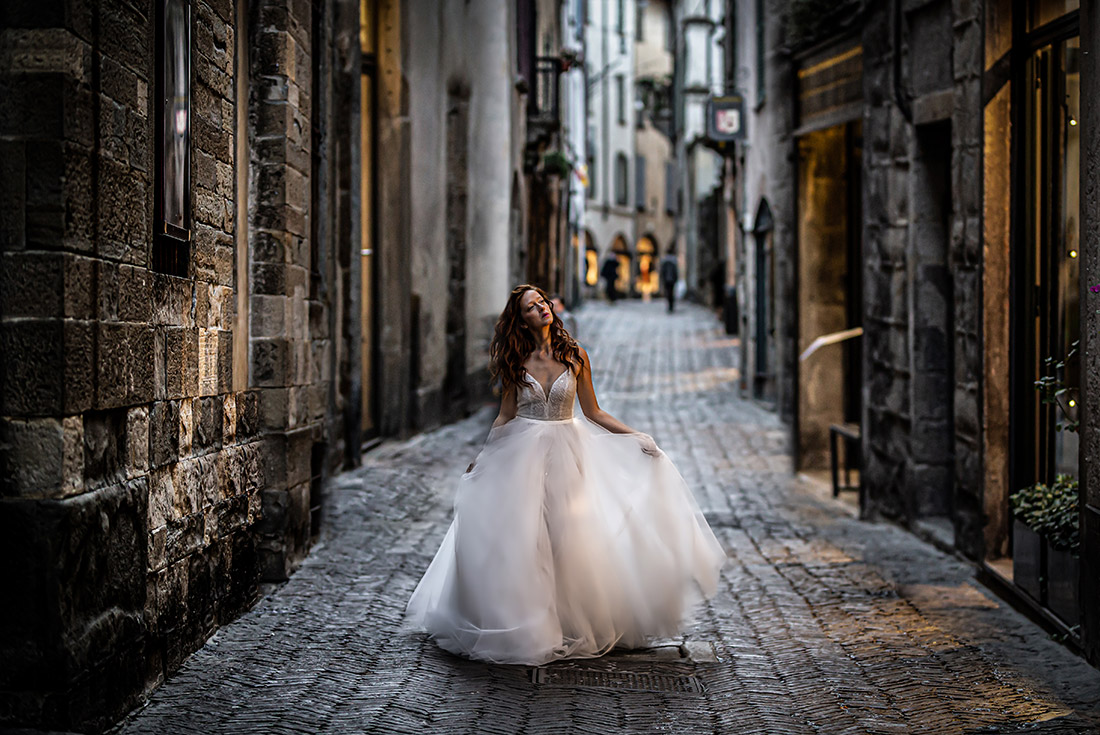 ONE DAY
with DIEGO TARONI
Imagine spending a day with me, where we will walk together observing lines and geometries that you have never seen before. Together we will photograph them, whether they are colonnades or balconies, trams or fruit baskets, or more simply people walking down the street unaware that they are the subject of an image finally created with the sacred canons of photography. Imagine arriving in the evening having photographed everything but above all having looked at it with new eyes, to the point that you will begin to see mistakes everywhere, even in films or TV series, not to mention social media, which have lowered our bar disastrously.
You will see mistakes everywhere because what you have learned is applicable in the field of photography and film. Imagine finally taking pictures (even with smartphones) that will give you satisfaction, enhancing the figure at your side (finally standing out in the blue without dustbins in the background), perhaps on your honeymoon, during an evening with friends or at another time of life that requires documentation, whether horizontal or vertical, in the light but also in the dark.

It will be fun to know that you will scold those who make the mistakes you once made.
You will never see the world with the same eyes again.
That's a promise!